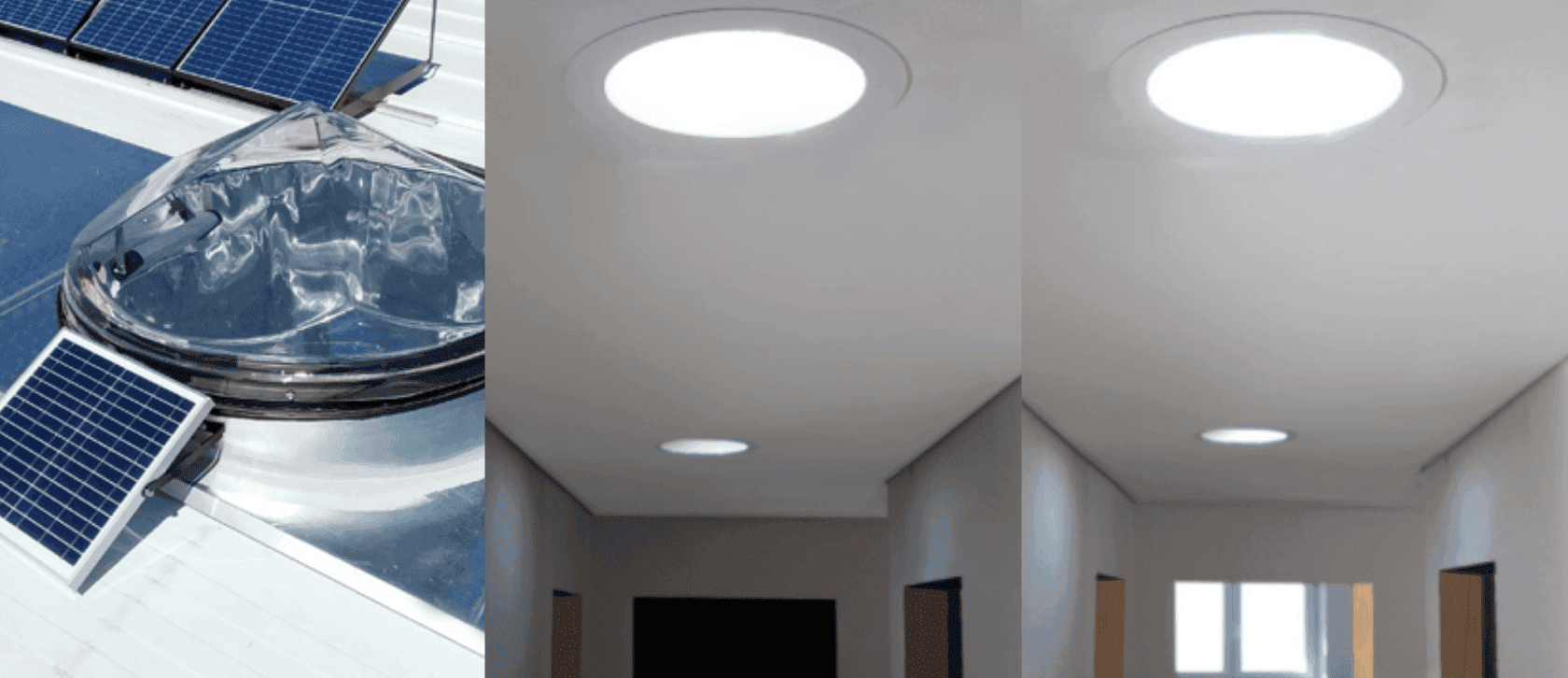 Save energy and billing costs!
With the rising inflation, we are constantly on the hunt for ways to conserve energy and simultaneously reduce the cost of hefty bills that come with it. You must have tried everything in your power to follow sustainable living, but the truth is that even that is not always affordable. However, with Domer's tubular skylights, you will be saving energy and cost electricity both! By allowing maximum light to enter through the sun tunnel skylights, you ensure that your home or commercial space is always facilitated with light, so you end up using way less electricity than you did before. This has a direct impact on the money you spend on your energy bills which will also be significantly less if you choose tubular skylights.
Environment-friendly
One of the best things about investing in a tubular skylight is the fact that it is completely environmentally friendly. Why may you ask? Well, the answer is simple! Since sun tunnel skylights heavily rely on sunlight as the major source of light to the house as they are majorly installed on the rooftops, this offers a clean, renewable source of light instead of artificial lighting that increases your carbon footprints. They also prevent the heat from coming inside in summers keeping the space relatively colder than the outside temperature, which means you also save on using air conditioning for the most part. Similarly, heat is trapped inside in the winters, saving you on heating units and consequently being environmentally friendly.
A viable Alternative
While traditional skylights require a relatively large surface area to be installed and do their job of bringing in natural light, your house roof might not have that kind of space where these skylights can be installed. In that case, you need a solution that not only does the job of traditional skylights but does it much more effectively using way less space. And this is where tubular or sun tunnel skylights come in. they are not only compact and much smaller in size but also do the job just well enough. So it doesn't matter what room you want to install that in; you can very conveniently do that in any roof pitch, making it a much more viable alternative to traditional skylights. On the other hand, they are also very easy to install since they do not require much craftsmanship or expertise. This is because the process is daily simple and requires minimal cutting of the roof to install the diffuser, the dome, and the pipe which is connecting it all together.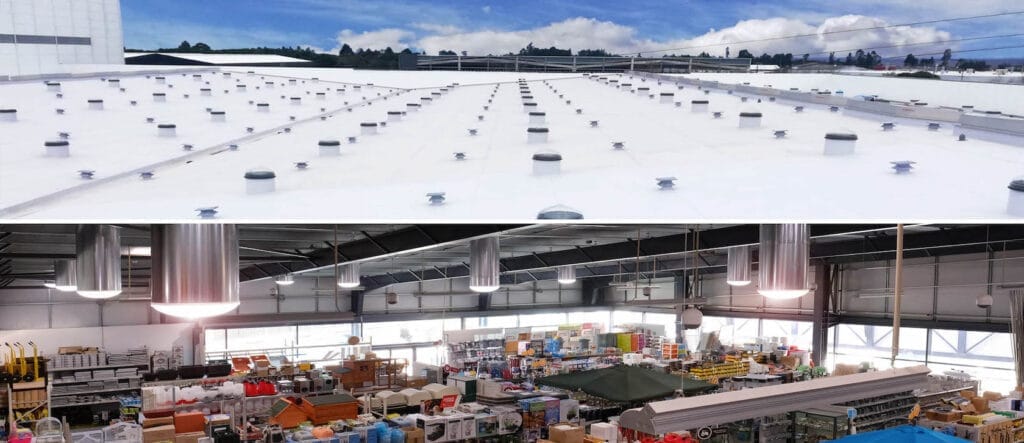 Frequently asked questions
Here are some frequently asked questions by interested buyers that might help you make the right decision.
1.   Do tubular skylights conserve energy?
Tubular skylights will save you a lot of energy and cost on energy bills because once they are properly installed, they will allow enough sunlight to enter during the day, so you get to save money and energy on heating, cooling, and lighting of your residential, commercial or industrial properties.
–
2.     Can a sun tunnel skylight be installed on any roof?
Sun tunnel skylight can be installed on any kind of roof or slopes of your place, be it a flat roof, or textured. Tubular skylight installers can very easily install it on your roof no matter what the material is; wood, tile, steel or clay tiles our tubular skylights have specialized soaker panels which go with everything.
–
3.     Is tubular skylight hard to maintain?
Tubular skylights do not necessarily require you to maintain them on a regular basis. However, an occasional cleaning can be done in order to keep them in their tip-top shape and ensure they let maximum light be passed through, which isn't interrupted by dust particles. Even then, they just require a quick clean and nothing too extreme. With that being said, tubular lights are shaped in a way that doesn't accumulate debris and has very tight seals. Therefore, you should be good to go for a really long time without having to maintain it.
–
4.     How long do sun tunnel skylights last?
Depending on the quality of your tubular skylight and how well it was installed, Domer Lumina Tunnels come with 10 years warranty and 15 years design life and can last you for decades.
–
5.     Do tubular skylights leak?
A good quality tubular skylight that is installed correctly should not be leaking. If they do leak, then the problems would be with its flashings, which is the component that connects the skylight with the roof, and in extreme conditions, they might leak the water inside the house, which is never good! With Domer Lumina Tunnels, you won't experience such a problem because our skylights are fixed over custom made soaker panels matching 100% your roof type and profile.
–
6.     Why should I get tubular skylights?
Tubular skylights or sun tunnel skylights are a great investment not just in terms of style but also to conserve a lot of energy and save a tonne of money on bills. With the help of quality tubular skylights, maximum sunlight will be able to pass through it than any traditional skylight making sure that your space is completely lit up and their heat resistant properties allow minimum heat gain. If you want to choose a top-notch tubular skylight for your residential or commercial space, then Domer is your place to go as we deliver what we promise!
–
For further details, contact us!