Domer Vivid GRP is a translucent corrugated skylight sheet made with glass reinforced polyester in either translucent, opaque or different tints designed to vast any project requirements.
Its light weight, high impact resistant, elasticity, transparency and scratch resistant surface. Our engineered fibre alignment and high glass content assure a low panel deflection,  uncomparable tensile strength and durability. 
Domer Vivid GRP is co-extruded with "UV Premium shield" layer which eliminates 99% of harmful ultraviolet rays and protects the panel against discolouration, yellowness and resistant to chemicals and pollutants. .In addition to our wide range UV protection surface layers, "UV Platinum Shield" panel can be produced upon request with up to 30  years performance warranties for longer protection.
Domer Vivid GRP is available in different fire rating classifications from American Standards to British standard achieving the highest possible classification.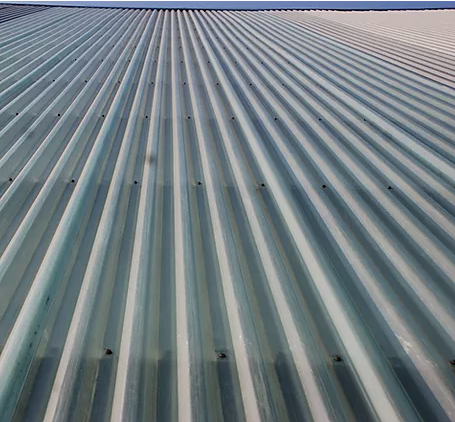 Product 
Features/Standards

Available the following fire classifications including American standard which includes

 

smoke index

 test:


ASTM E84 – Class A

BS 476-7   – Class 1

Domer Vivid GRP panels have a extraordinary mechanical properties due to 
high glass content
 and engineered 
fibre alignment
:
Tensile 

strength

: 137 Mpa

Tensile module: 9190 Mpa

Flexural 

strength: 276 Mpa

Our GRP panels are made with 
"
UV Premium Shield" 
eliminating 99% of UV harmful rays or 
"
UV Platinum Shield"
for a longer 
life up to 
30 years warranty
:
" UV Premium" shield

" UV Platinum" shield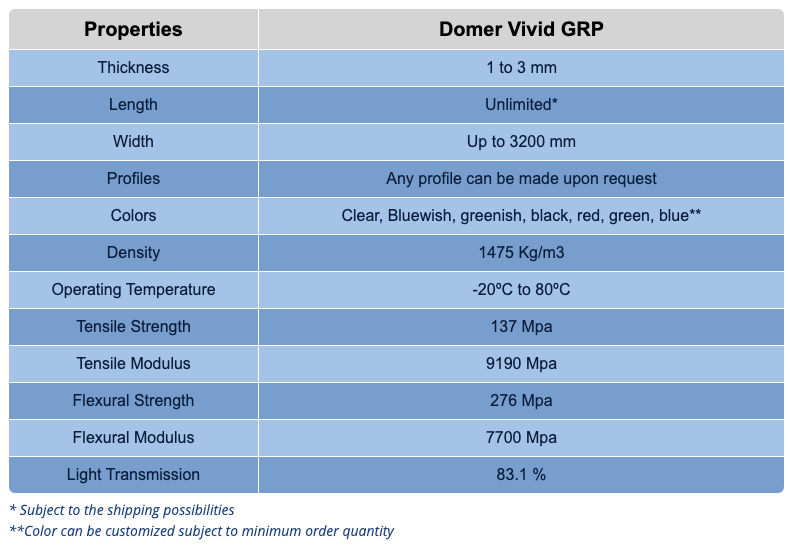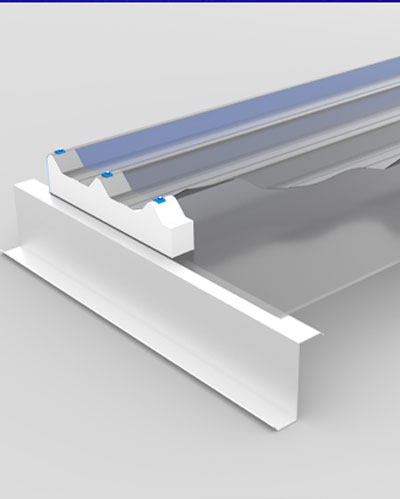 Domer Vivid GRP Thermal Panel
Domer Vivid GRP Thermal Panel is a factory assembled double or triple skin made of glass reinforced fibre providing high levels of light transmission and an excellent thermal insulation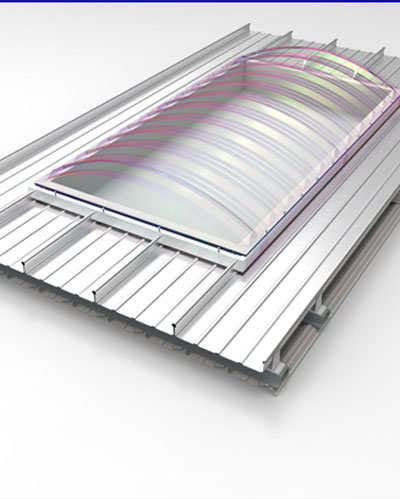 Domer ContiVault SSCV system is polycarbonate skylight solution specially designed for standing seam roofs where can be installed directly on the standing seam roof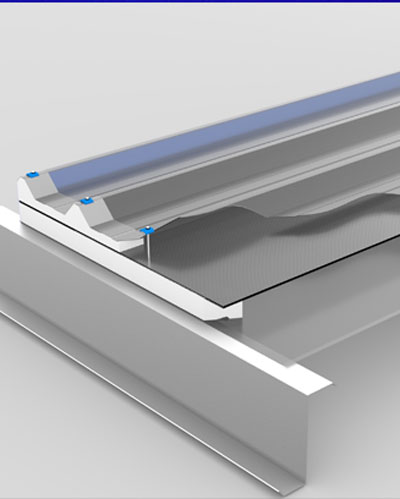 Domer Vivid Hybrid Skylight Panel
Domer Vivid GRP Thermal Panel is a factory assembled double or triple skin made of glass reinforced fibre providing high levels of light transmission and an excellent thermal insulation