Domer PC-Dome system is thermoformed high quality polycarbonate skylight designed to provide an excellent light transmission with a outstanding visual appearance ideal to suit on flat roofs.  

This air-water tight skylight solution is available in either single, double or triple skin units providing an excellent heat insulation with options reducing the U-Value lower than 1.0 W/km2. Using double or triple skin, in addition to have a good thermal insulation, the reduce the risk of condensation significantly. 

Domer Pc-Dome polycarbonate system is available in a wide range of shapes and sizes, from pyramid domes to circular or rectangular. In addition, a variety of colors, shades and different levels of clarity are available, including diffused light to meet any specific requirement.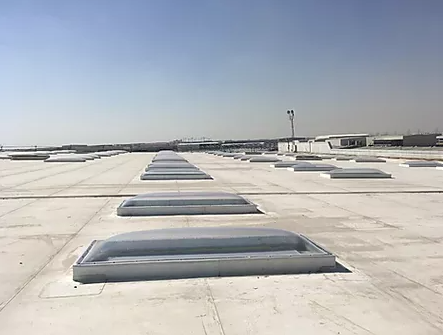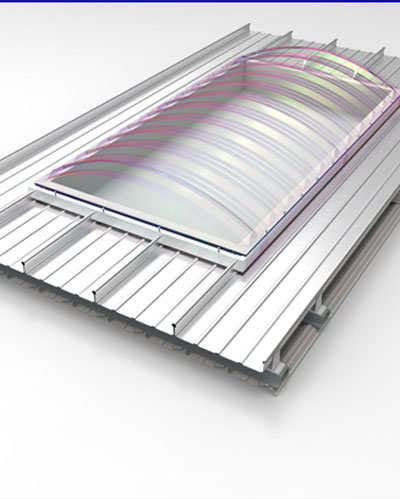 Domer ContiVault SSCV system is polycarbonate skylight solution specially designed for standing seam roofs where can be installed directly on the standing seam roof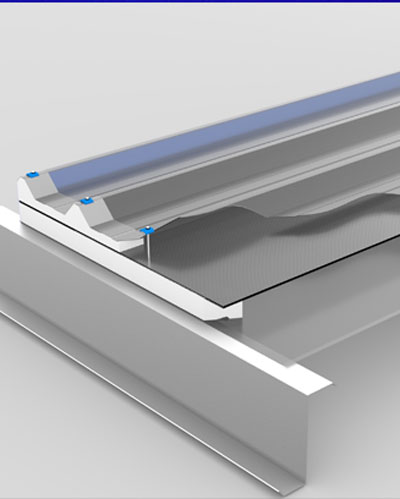 Domer Vivid Hybrid Skylight Panel
Domer Vivid GRP Thermal Panel is a factory assembled double or triple skin made of glass reinforced fibre providing high levels of light transmission and an excellent thermal insulation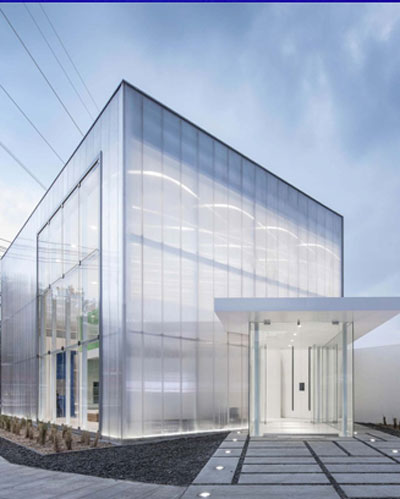 Domer ContiWall CL40 system is a polycarbonate glazing solution compound of modular systems of co-extruded modular polycarbonate glazing panels with a 40 mm thickness ideal for translucent cladding